Discover the Ultimate Freedom Camping Locations in Auckland
Are you an adventurous soul seeking to embrace the beauty of nature while experiencing the true spirit of freedom? Look no further than the breathtaking freedom camping locations in Auckland, New Zealand. Auckland, known as the "City of Sails," offers a diverse range of scenic spots where you can immerse yourself in the great outdoors, breathe in the crisp air, and create unforgettable memories. In this article, we'll unveil some of the finest freedom camping destinations Auckland has to offer, ensuring an extraordinary experience for nature enthusiasts and explorers alike.
Tawharanui Regional Park
Nestled on the northeastern coast of the Auckland region, Tawharanui Regional Park is a hidden gem for freedom campers. Spanning over 800 hectares, this park features stunning white sand beaches, rolling hills, and captivating coastal landscapes. As you wake up to the soothing sounds of crashing waves, you'll have the opportunity to enjoy a variety of activities. Take a refreshing swim in the crystal-clear waters, hike along the scenic coastal trails, or try your hand at birdwatching in the park's protected sanctuary. Tawharanui Regional Park also offers excellent facilities, including public toilets and a freshwater supply, making it an ideal choice for an extended camping adventure.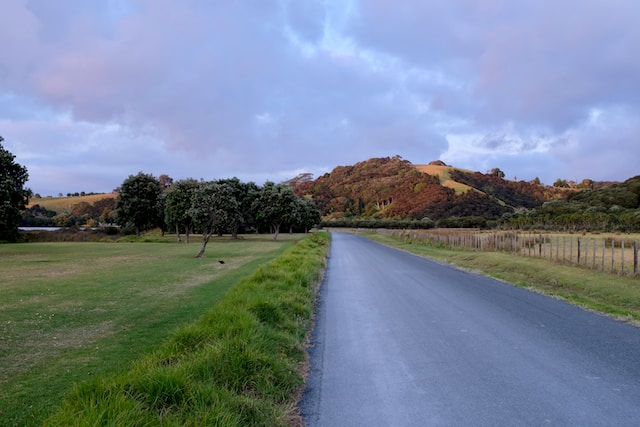 Photo by
David Tip
on
Unsplash
Hunua Ranges Regional Park
Escape the hustle and bustle of city life by venturing into the wilderness of Hunua Ranges Regional Park. Located just a short drive from downtown Auckland, this park offers a serene setting with dense native forests, majestic waterfalls, and panoramic views. With over 400 kilometres of walking tracks, there are options for every fitness level. For a shorter adventure, embark on the Cossey-Massey Loop, which rewards you with breathtaking views of the park. If you're up for a challenge, tackle the Hunua Falls Track, where you'll be greeted by the impressive waterfall cascading down a rock face. Set up camp near the riverside or beside the picturesque Hunua Falls, and let the tranquil ambience rejuvenate your spirit.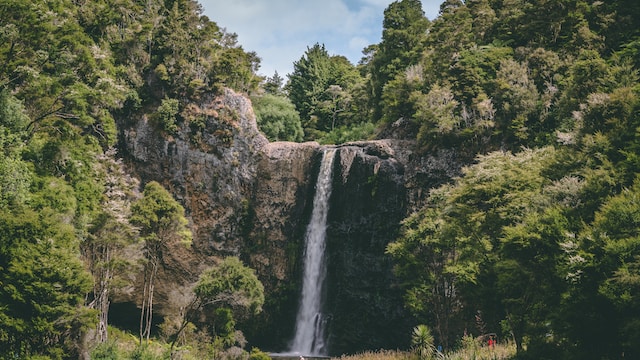 Photo by
Alistair Smith
on
Unsplash
Mahurangi Regional Park
For a coastal camping experience that combines relaxation and exploration, head to Mahurangi Regional Park. Situated on the Mahurangi Peninsula, this park offers a stunning coastline, tranquil bays, and expansive grassy areas for camping. Immerse yourself in history by visiting the historic Duder Homestead or take a stroll along the picturesque Sullivan's Bay. The park is equipped with basic facilities, including toilets and picnic areas, making it an excellent spot to unwind, swim, and soak up the sun. With its calm waters, Mahurangi is also a popular spot for kayaking and boating, allowing you to explore the coastline from a different perspective.
Waitakere Ranges Regional Park
Prepare to be captivated by the natural wonders of Waitakere Ranges Regional Park, a vast wilderness on Auckland's western fringes. This park showcases the region's rugged beauty, with its cascading waterfalls, lush rainforests, and expansive black sand beaches. One of the most iconic spots is Piha Beach, renowned for its impressive surf and the towering Lion Rock. The beach offers the perfect opportunity to relax, soak up the sun, or try your hand at surfing. For a magical experience, make your way to the Kitekite Falls, where a series of cascading waterfalls surrounded by native bush will leave you in awe. If you're up for a challenge, embark on the Hillary Trail, a multi-day trek that takes you through the park's most enchanting landscapes.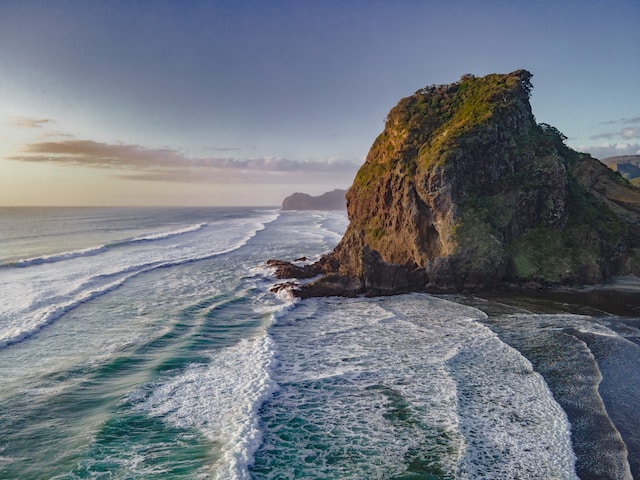 Photo by
Look Up Look Down Photography
on
Unsplash
Escape the ordinary and embrace the freedom camping experience in Auckland's breathtaking natural playgrounds. Whether you seek relaxation, adventure, or a mix of both, the freedom camping locations in Auckland offer a diverse range of options to suit every explorer's desires. Tawharanui Regional Park, Hunua Ranges Regional Park, Mahurangi Regional Park, and Waitakere Ranges Regional Park are just a few of the many stunning destinations waiting to be discovered. So, pack your camping gear, set off on an unforgettable journey, and let Auckland's natural beauty mesmerize you as you immerse yourself in the wonders of freedom camping. Embrace the freedom, explore the wilderness, and create memories that will last a lifetime in these remarkable camping locations.